A Nano Brewery In
Chesapeake City, Maryland
The Bayheads Story
Bill, Charlie, and Jason are lifelong friends. They grew up in and around Chesapeake City, Maryland, playing sports and going to school together. The bond they developed throughout the years has made them more like brothers. As kids, Bill and Charlie would dream of one day owning their own business together. They would discuss various opportunities and plans in hopes of one day seeing it through to fruition. As they grew older, the dream of owning a business together still continued on.
In the Summer of 2015, Charlie received a text message from his good buddy, Jason. "I heard you and Bill are starting a business. I want in…" Little did Bill, Charlie, and Jason know, that text would lead to the formation of Bayheads Brewing Company. The following week the guys got together for a meeting. They started to plan out what would become Bayheads Brewing Company.
The three friends had never worked for a brewery, or had experience brewing on a large scale. They were limited to 5 and 10 gallon batch equipment. This did not scare them or set them back from their dream to start a brewery. They traveled to different locations, and met with different brewers in the region. They started brewing together multiple times a week. After conducting research and brewing together for over a year, they decided to put their hard work to the test. They entered a few of their recipes in a competition. Without surprise, they won gold at Roxtoberfest in 2016! They were ready to finalize their business plan and look for a location. However, one thing still loomed over them… what would they call the brewery?
They started with a list of names that would grow everyday. Every time they thought they had a winner, a quick search would show another brewery/beer was using the name! After putting a lot of thought into where they live and grew up, the name Bayheads came to light. Let's break down the word BAY-HEADS. The town of Chesapeake City, Maryland is located on the Chesapeake and Delaware Canal. This canal connects two bays, the Chesapeake Bay and the Delaware Bay. The guys grew up along various rivers that lead to tributaries along the Chesapeake Bay. This area is toward the top (head) of the bay. Do you see where this is going? The word Bayheads was born. Now, they had their name, but they still needed a location.
The location was a no brainer. They wanted to be in their hometown of Chesapeake City, Maryland. Chesapeake City did not have a brewery. Actually, Cecil County Maryland didn't have a Class 5 brewery. The guys saw a huge opportunity to be the first ever! They found vacant space located on the South Side of Chesapeake City, Maryland, exactly where they wanted to be! The final lease was signed in January of 2017, and the location announcement was made public!
After another year of hard work, the guys finally had a finished and fully licensed brewery. Equipment was in and they started to brew some great beer! Their grand opening was set for St. Paddy's Day 2018.
Meet The Team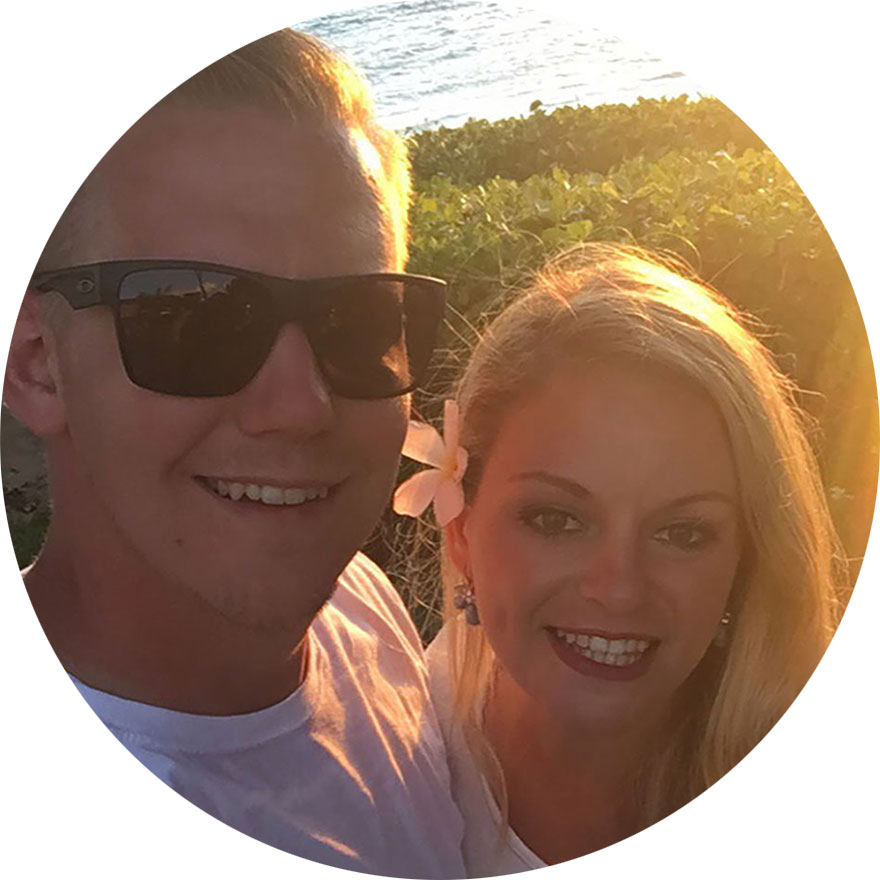 Bill Dix
Co-Founder
Unique Skills
Brewer
Number cruncher
Professional form filler outer (former employee of Dunder Mifflin)
A few words from Bill.
"Whoever drinks beer, he is quick to sleep; whoever sleeps long, does not sin; whoever does not sin, enters Heaven! Thus, let us drink beer!"
Not only do I love to drink beer but I love the culture even more. It is a community of people that enjoy getting together and discussing everything beer and more. When I am not at Bayheads I enjoy being outdoors. Whether it is spending a day at the beach or being out in the woods.
A little about where you're from.
I was born in Chester, PA (DELCO!) and spent all of one year living there. I was raised on a dirt road in the small town of Earleville, MD where we only had stop signs and no traffic lights. Growing up in a small town was a great experience that I wouldn't change for anything. As it turns out I made my way back to good ol' Delco for college where I attended Widener University. After spending some great years up there I am happy to be back closer to where I grew up.
Enough about your background, lets talk about beer.
I like to dabble in all styles. The greatest thing about craft beer is there is such a variety to choose from. There are many factors in to choosing which beer to drink: time of year, time of day and mood.
Favorite Bayheads Beer?
Canal Town IPA is a beer I can drink anytime of the year, any day and any mood that I am. If I want to sip on a beer and take my time there is nothing better than our Coffee Stout
Favorite NON Bayheads Beer?
I would have to say Victory Dirt Wolf is one beer I also go for and I really enjoy Gone Fishin' Dopplebock by Flying Fish Brewing Company.
---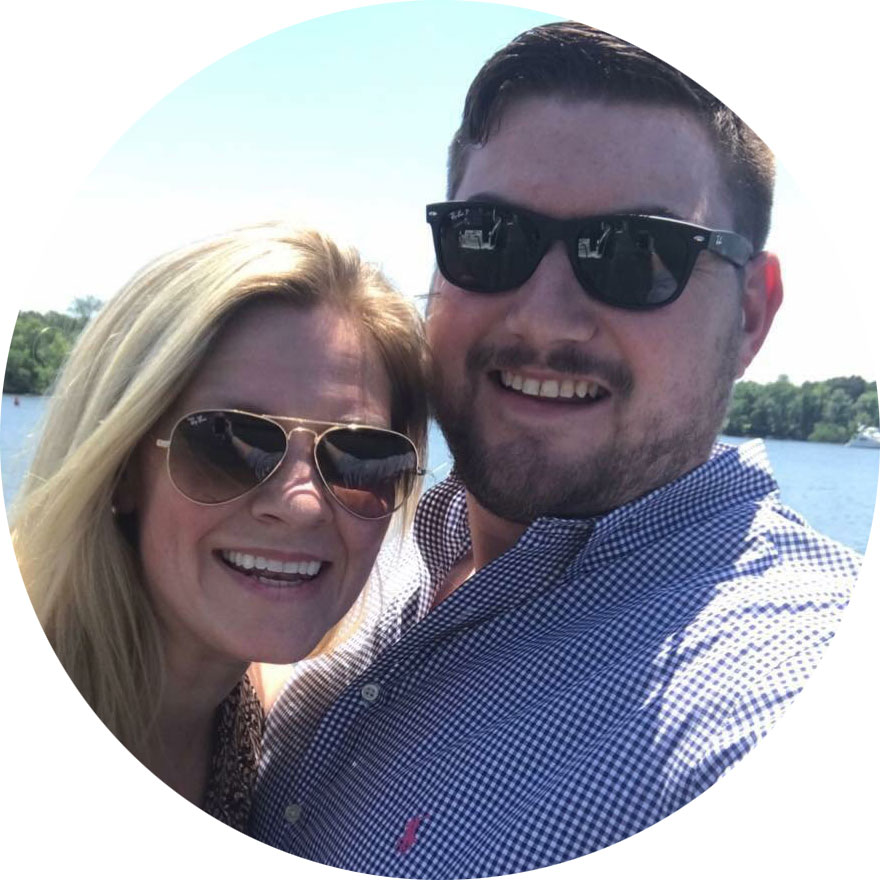 Charlie Copeland
Co-Founder
Unique Skills
Brewer
Marketing specialist
Has a scent for propane
A few words from Charlie.
I love beer. Of course I do right? Why the hell else would I start a brewery. Besides drinking beer, I love the art of brewing it. It's awesome to make something that is your own, and then experience others enjoying what you made. Brewing beer is my craft, and I want to perfect it. I want to be one of the best at it. I'm fascinated by the process, and I enjoy learning new techniques to improve.
A little about where you're from.
I was born in Delaware. My parents moved to Chesapeake City when I was about 3 years old, but my mother's family is from cecil county. Both my grandfather and grandmother were born and raised here. Their families date back generations to the area. I am extremely happy that my parents chose the area they did. Growing up on the water is an amazing thing. People come to where I grew up to vacation, and I had the opportunity to live here year-round. Yeah, during the winter it could be hard, but early spring to late fall has always been the best time of my life. I love Chesapeake City, and I wouldn't change growing up here for anything.
Enough about your background, lets talk about beer.
I'm an IPA man all the way! I understand the value in brewing a variety of styles for customers to enjoy, and I know my partners like different styles, but you won't catch me drinking stouts, hefs or tripels very often. If you do, you know it must be really good. It must be Bayheads quality haha!
Favorite Bayheads Beer?
I love our Phantom Of The Bay Black IPA. It is one of the first beers we brewed together where I said out loud "This is great!"
Favorite NON Bayheads Beer?
Bayheads 'til I DIE! Haha! So if I have to truly pick a beer that isn't Bayheads, I would have to say it is hands down Yards Brawler. That is by far my favorite non company beer. I also love Neshaminy Creek's Blitzkrieg Hops DIPA. Of course, Bell's Two Hearted or Dogfish 60 Minute are always a good go to.
---
Jason Zang
Co-Founder
Unique Skills
Brewer
Public relations and communications expert
A bull in a china shop
A few words from Jason.
I am an entrepreneur at heart, which is one of the reasons I linked up with Bill and Charlie to start Bayheads. I've learned a ton about the beer industry and business ownership over the past several years, and I love that each day brings a new challenge. I am most thankful that we were able to open in Chesapeake City where we can share this experience with friends and family.
Aside from my life at Bayheads, I'm a wannabe meteorologist, real estate agent, dog person (yet, I have no dog), and diehard Philadelphia Eagles fan. Super Bowl Champs, baby!
I love teaching the game of football and I'm currently the Offensive Coordinator at the high school I attending growing up. I admire how this sport lends itself to discipline and building character.
I enjoy snow as equally as I do an 85 degree summer day on the boat, I've never seen Forrest Gump, and I'm an avid wine drinker. Thanks for supporting Bayheads!
A little about where you're from.
The Ville! I grew up in Earleville, Maryland on the Chesapeake Bay. Some of my fondest memories are times I spent on the water with friends and family; tubing, jet skiing, and relaxing in Lloyd's Creek. I currently reside in Cecilton, Maryland, just a short drive from Bayheads!
Enough about your background, lets talk about beer.
I am not partial to any one kind of beer. I enjoy IPAs, stouts, tripels, and more. My drinking preference is dependent upon my mood and time of the year. Come at me, bro!
Favorite Bayheads Beer?
Our Canal Town IPA is a go-to for me, but I also love our Black IPA.
Favorite NON Bayheads Beer?
Again, this is dependent upon many factors and changes regularly, but I love Two Roads' Expressway Stout, Old Dominion's Candi, and Allagash's Tripel. The latter two deliver quite the punch!